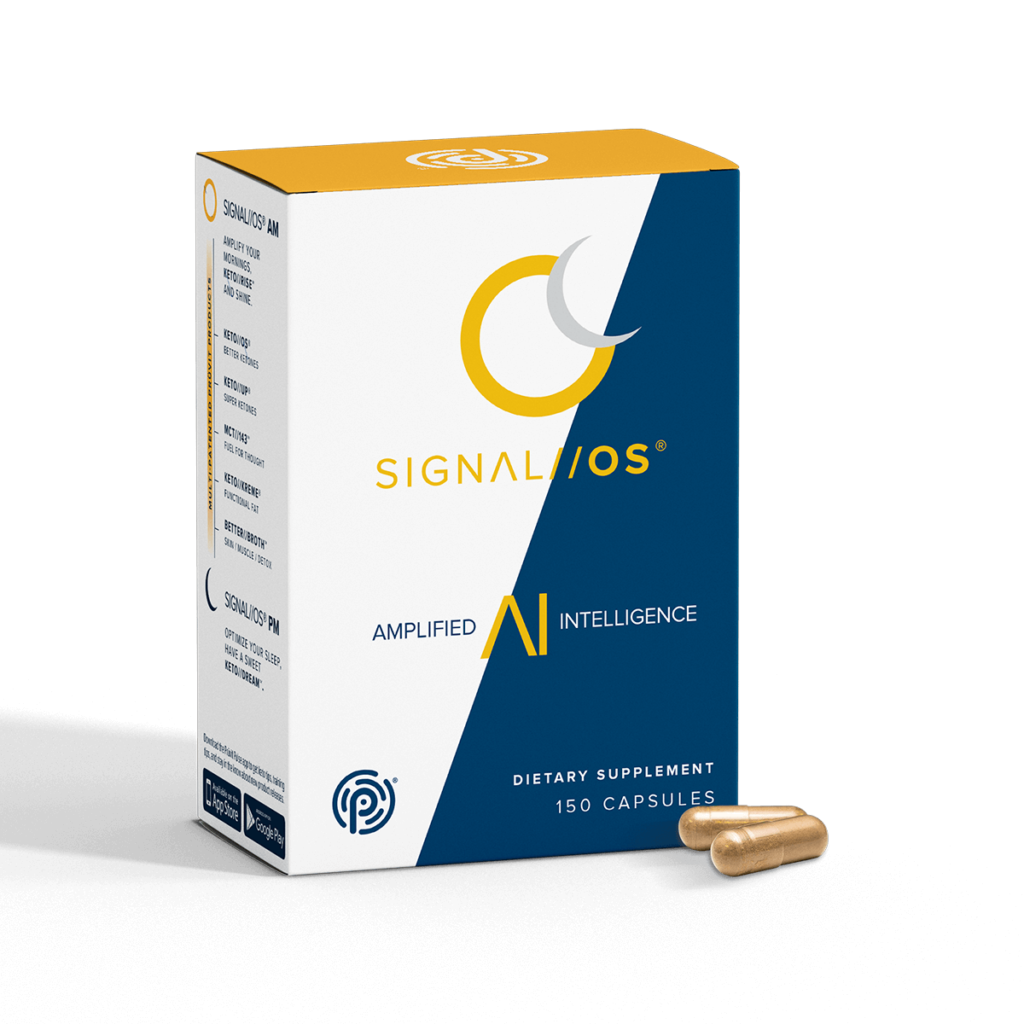 I have been a member of the Prüvit family since October of 2018, enjoying the benefits of regularly putting my body into ketosis, and enjoying both the scale and non-scale victories that I've experienced on my 7+ month journey. I have participated in six 60-Hour Reboots, and each time I feel BETTER...reset...refreshed. So, when the opportunity was given to try the SIGNAL//OS®, I wondered what benefits I would see from just incorporating this one piece of the Reboot technology... I'm happy to report that I absolutely saw better energy levels...I was able to do MØRE and had BETTER energy levels. I feel like the SIGNAL//OS® helped to enhance the benefits that the exogenous ketones provide me...better energy, better focus...just BETTER. No afternoon dragging, no sluggishness."
Jessica Brinkerhoff
USA
"When I first started, I wasn't sure what to think. For the first 3-5 days, it slowly built up in my system and after that, I was hooked. My energy level was up and so was my mental clarity. I was able to recover from my workouts faster and my sleep was better too. Very happy with my results."
Lance Kooiman
USA
"I loved the opportunity to be able to include SIGNAL//OS® to my daily regimen for a month! My thought processes are notably clearer. During the day I am more alert and I sleep better at night. My mental focus is better and I have so much more energy! I love the way I feel!"
J. Delane Hollis
USA
"I love our SIGNAL//OS® tablets!! I bought 3 boxes and I'm on Box #2. I have better digestion, smoother skin and have more energy than I did before taking them daily. I recommend that everyone takes them daily."
Cheri Pate
USA
"My SIGNAL//OS® story and experience was amazing. I woke up and had my two capsules along side my ketones daily. I was happier, had more energy, less brain fog. I already had a love for the SIGNAL//OS® before their release. And I always tell people how great they make me/you feel. I hope they become a main stay."
Angela Schmitt
USA
"I've been adding the SIGNAL//OS® capsules to my morning routine for the past 3 weeks and taking them at the same time as my pre-workout KETO//OS®. I've definitely noticed an extra boost in energy and the ability to push through a couple more reps or dig a little harder in my CrossFit workouts. I've felt BETTER energy throughout the day and following my workout as well."
Kirsten Munachen
USA
"SIGNAL//OS® helped to improve my energy. I slept BETTER than I had been and I was able to focus. I hope that SIGNAL//OS® becomes a mainstay because I would definitely purchase it through SmartShip."
Roslyn Beverly Wright
USA
"So after taking the SIGNAL//OS® for 30 days, I can honestly say I feel even more amazing than with just drinking the KETO//OS® NAT™ everyday. Taking these capsules gave me that extra boost I needed everyday. I love them and will continue to add them to my daily life every.. single day. My mental clarity and focus are 100%, a feeling you can't really explain until you witness it yourself!"
Logan Kinney
USA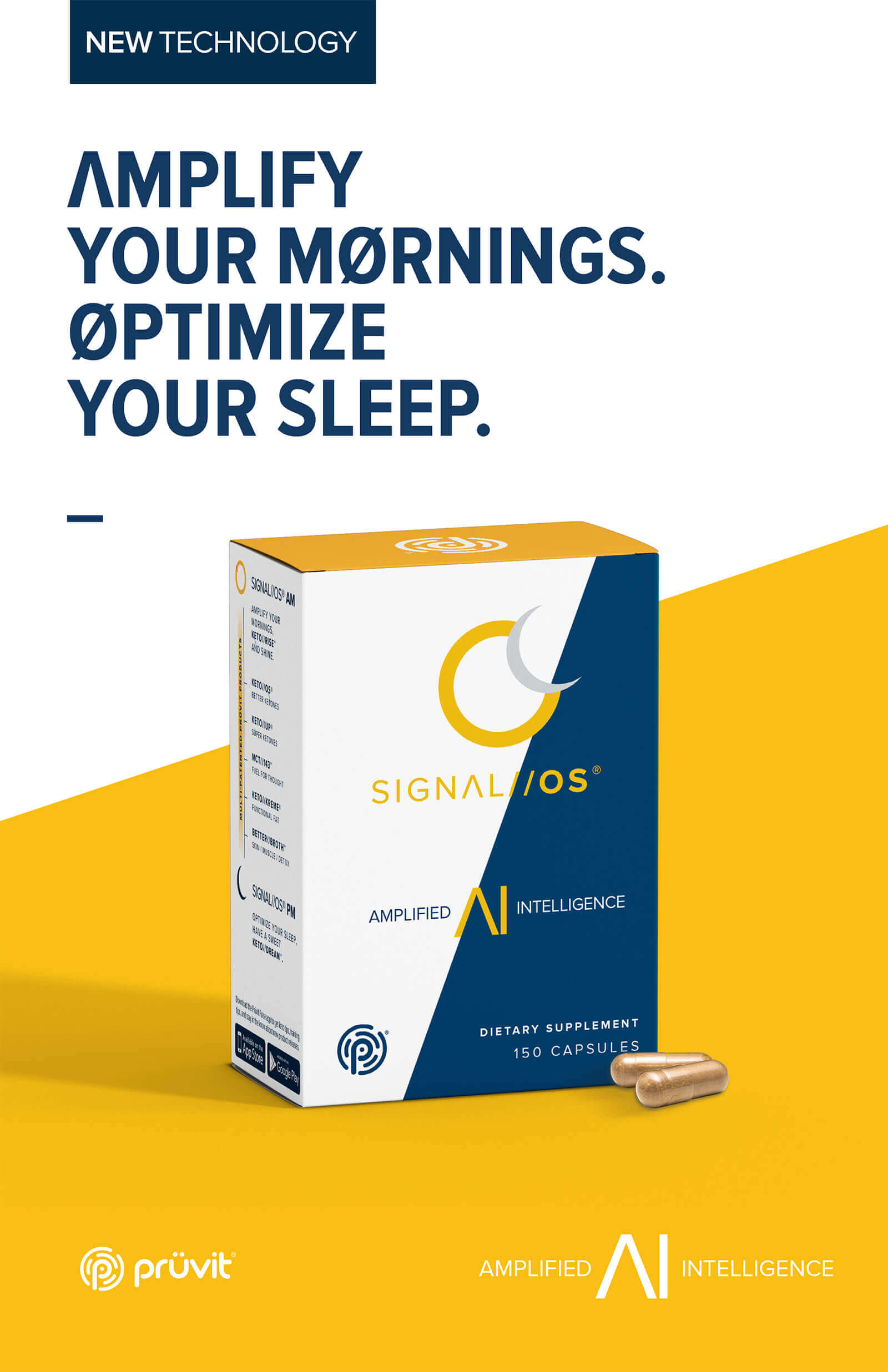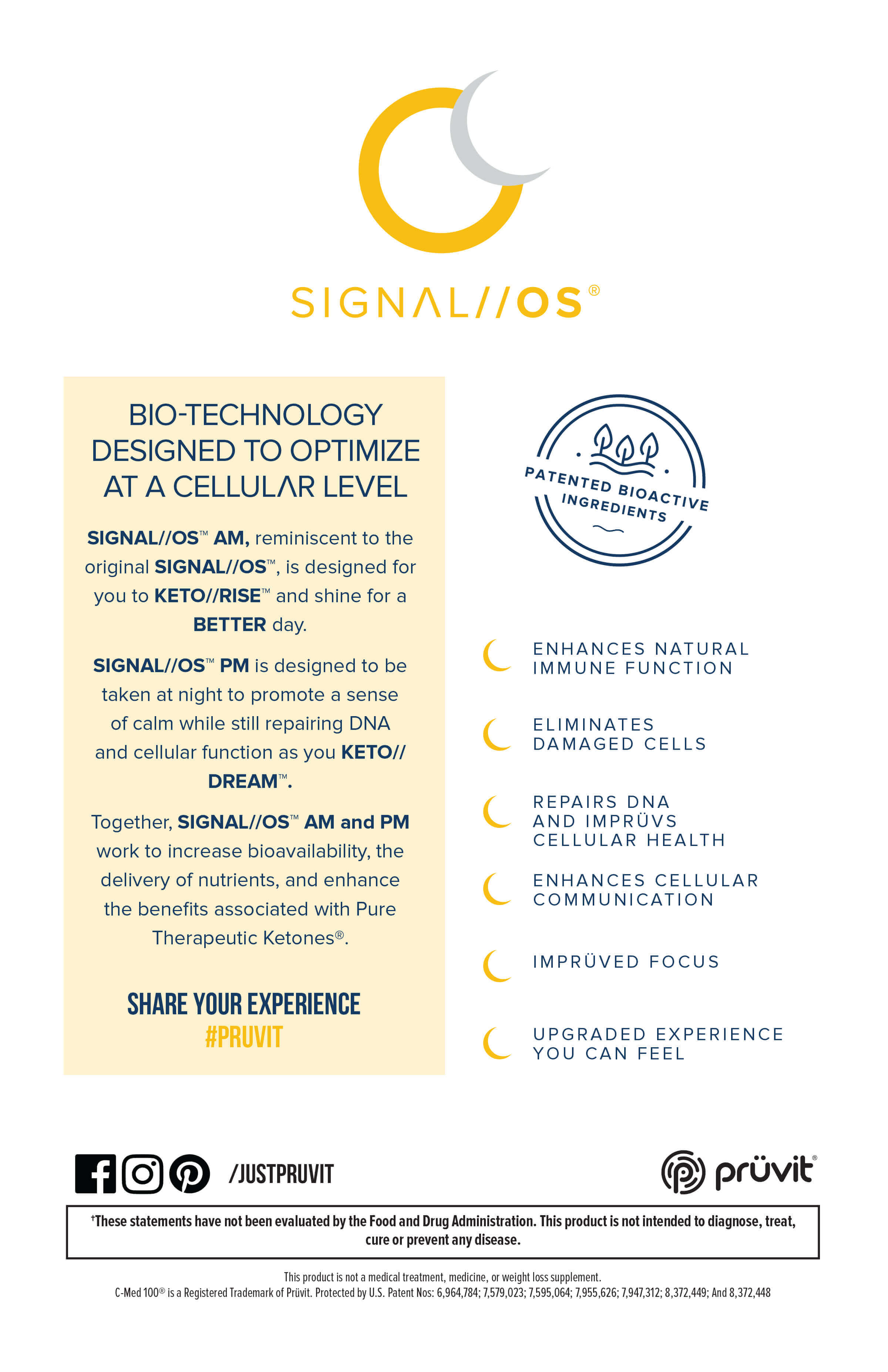 What's in it
Serving Size 2 Capsules AM / 3 Capsules PM
| Amount Per Serving | % Daily Value |
| --- | --- |
| Vitamin B12 (as methylcobalamin ) 100 mcg | 4167% |
| C-Med 100 ® 350 mg (Inner Bark of Uncaria Tomentosa) | † |
| Eleutherococcus Senticosus 100 mg 10:1 extract (root) | † |
| Reishi Mushroom Extract (sporocap) 100 mg | † |
| BioPerine® (Black Pepper Extract) 5 mg | † |
| | |
* Percent Daily Value based on a 2,000 calorie diet.
† Daily value not established
OTHER INGREDIENTS: RICE FIBER, HYPROMELLOSE
Manufactured for: PRUVIT VENTURES, INC. 901 SAM RAYBURN HWY, MELISSA, TEXAS 75454
STORAGE: No refrigeration required. Keep at room temperature and away from direct sunlight.
Caution: As with any new supplement, consult with your physician before using this product. If you are using prescription medication or over the counter medications, are pregnant or nursing, have any pre-existing medical conditions, you should consult with your physician before using this product. Not intended for use by children under the age of 18.

BIOPERINE is a registered trademark of Sabinsa. Protected by Patent Nos: US5,536,506; US5,744,161; US972,382; US6,054,585; EP0810868; JP3953513; CA2247467. C-Med 100® is a Registered Trademark of Pruvit Ventures, Inc. Protected by U.S. Patent Nos: 6,964,784;7,579,023; 7,595,064;7,955,626; 7,947,312; 8,372,449; and 8,372,448.