Bake a batch of brownies and we'll come running, no need to call our name! These are the perfect treat to fulfill the chocolate craving sure to follow the savory snack-attack at the Keto Reboot Tailgate. Check out our Keto Reboot Tailgate Fb Event here!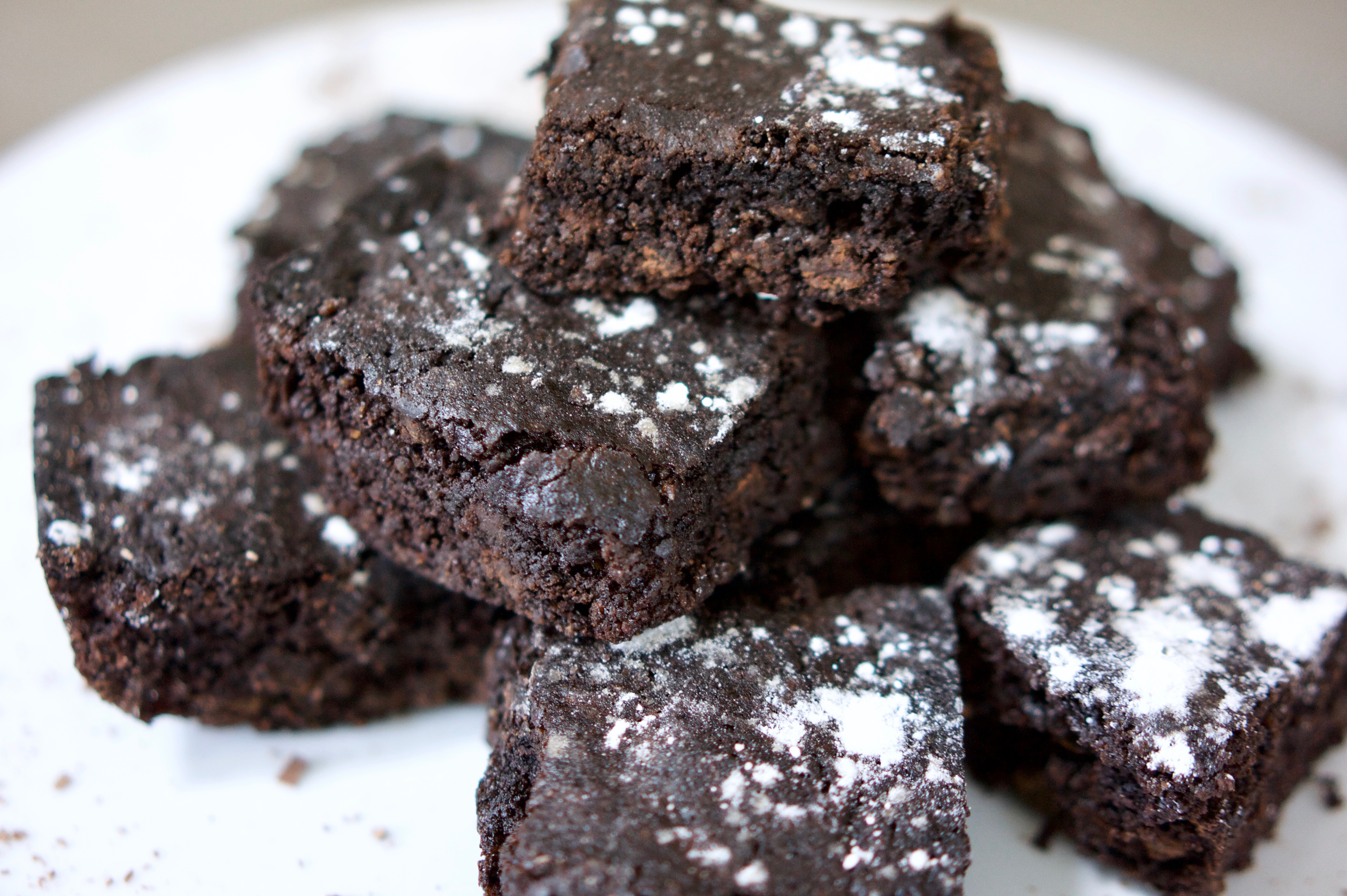 Almond Flour Brownies
1 ½ cups almond flour
3 eggs
5 tbsp. butter
1 cup xylitol
1 packet KETO//OS® NAT™ Swiss Cacao
½ cup cocoa
1 tsp. Vanilla
1 tsp. Himalayan Pink Salt
1 tsp. Baking soda
½ cup Lilly's Dark Chocolate baking chips (stevia sweetened)
1. Pre-heat oven to 350F
2. Over medium heat, melt together butter and xylitol
3. Once xylitol is dissolved, remove from heat and let cool
4. In mixing bowl, combine almond flour, KETO//OS® NAT™ Swiss Cacao, cocoa, vanilla, and salt.
5. Add eggs and cooled butter/xylitol mixture, stir until well blended.
6. Fold in chocolate chips.
7. Pour into generously buttered 8×8 pan and bake 30-35 minutes.
8. Once cooled, remove from pan and dust with swerve powdered sugar.
Brownies are a love language we speak fluently and want to share with all your brownie-loving Pinterest followers! Whip up a batch of these brownies, post a picture,  and tag us on Facebook & Instagram @justpruvit, #KetoCooking